One of the UK's most celebrated and fearless surfers, we took the chance to catch up with Andrew and talk about his experience in professional sports, time in recovery and how he has used CBD over the years.
About Andrew
Known affectionately as Cotty, Andrew's talents are not limited to sport and surfing. He is an accomplished and inspirational public speaker, having spoken out on a range of topics, from achieving goals and dealing with failure, to the environment alongside charities such as Surfers Against Sewage. Andrew's other endeavours include global Surf Fitness Retreats and media work.
Surf Career
From humble beginnings surfing the coast of South West England, Andrew discovered a passion for big wave riding that took him across the world to countries such as Australia, Hawaii and Portugal. It was in Nazare that he got to ride some of the biggest waves ever attempted, reaching the dizzying heights of waves in excess of 70ft.
Using CBD
In a devastating accident in November 2017, Andrew suffered from a compression fracture in his spine, which had to be followed by a long period of recovery. Andrew used CBD throughout the recovery process; however, he explains that he had already been using it.

"To be honest, I think I was using CBD before that, I was looking into ways to recover after training; you read loads of different things, and CBD came up quite a lot."
"I was looking into ways to sleep better and recover faster after training sessions. I tried various different products and methods of taking it."
When asked his preferred method of taking CBD, he explained he'd tried several different stages, including adding it to food and coffee.
"But I think the best is just drops under the tongue" he adds.
Thankfully, he made a full recovery and spent several months regaining his fitness. As someone who has used CBD for a long period of time, he realises the importance of taking regular doses and allowing it to build up in the body.
"It's part of something that I've put into my daily routine; it's not something I would take just before a contest, it's something that I take every day and build it up so it's constant. It's getting into your daily routine like you might take vitamins or supplements, I take CBD."
"We get into this habit of wanting something instant, with CBD it takes time."
He adds, "With CBD, it's not like normal prescription drugs, where you feel like you can almost feel the effects immediately. I think it takes time to build up, we get into this habit of wanting something instant, with CBD it takes time."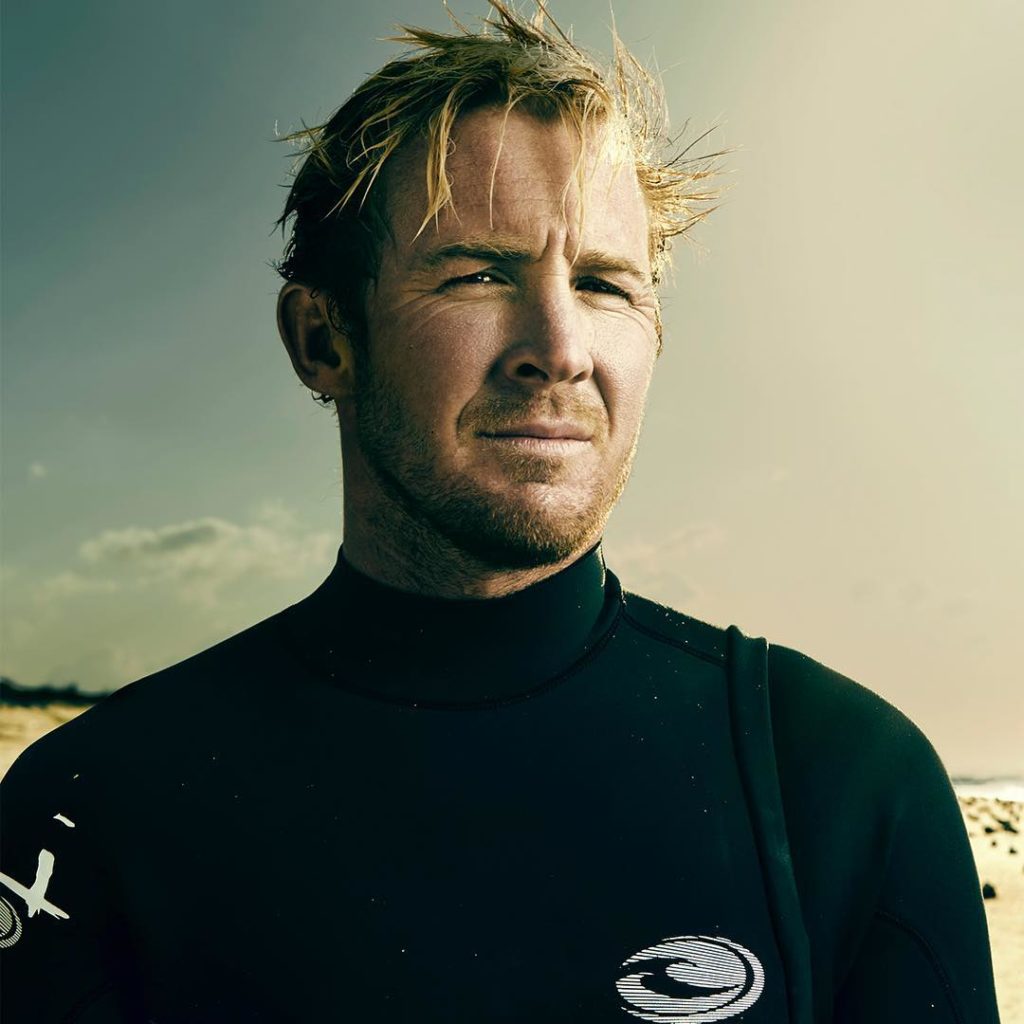 He also warns people to do their research before purchasing a CBD product. "There are a lot of different products out there, and some are better than others, it's not until you start reading into it a bit more you start understanding it. Not a lot of stuff is amazing."
Admitting he was unsure about its effectiveness before taking CBD, he says: "There are a lot of claims that it does a lot of different things, and that straight away got me quite sceptical. How can something do so much? But for me, it was all about recovery and trying to sleep better, and it did that."
Andrew goes on to discuss the importance of sleep in both sport and everyday life. "I think sleep and recovery for anyone, whether you're an athlete or do whatever, it's really important and I think for me, that's why it's helped. It's what's helped me get over injury, but it's also helped me get over training sessions and big wave sessions."
"Sleep has kind of become hard, it's hard for me, but I think taking CBD has definitely helped that."
"It's surprising how many people don't sleep as much as they should. I think this day and age, managing to turn the brain off and get a good 8 to 10 hours sleep has kind of become hard, it's hard for me, but I think taking CBD has definitely helped that."
He's also confident with recommending CBD to others:
"My dad's in his 70s, and I've been trying to get him to start taking it for his arthritis, and he's pretty old school, if it doesn't work that day, he thinks it doesn't work. I've been trying to get through to him that you've got to give it a proper month or a few weeks to get the benefits. Sometimes he doesn't notice the benefits because he's living with it, but I think I notice a difference."
We really enjoyed chatting with Andrew and wish him the best in future competitions!
Visit the ElleVance Sciences website for CBD oil and other related products. We pride ourselves in our maximum strength, full-spectrum hemp extract, which contains our unique blend of CBD, CBDA and terpenes providing all-round balance and support.